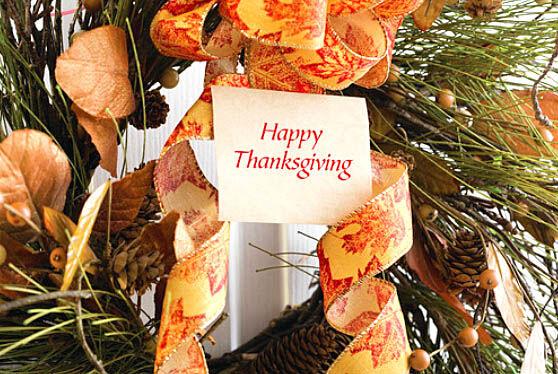 ATLANTA – AAA forecasts a strong rebound in holiday travelers this Thanksgiving. The Auto Club Group predicts 53.4 million Americans will travel for the Thanksgiving holiday, up 13% from 2020. This brings travel volumes within 5% of pre-pandemic levels for the 2019 holiday.
The gap is closing even faster in Georgia, as total travel figures are only 3% below pre-pandemic levels. AAA predicts nearly 1.6 million Georgians will travel for Thanksgiving, a 12% rebound from the total number of travelers during the 2020 holiday.
"It's beginning to look more like a normal holiday travel season, compared to what we saw last year," said Debbie Haas, Vice President of Travel for AAA – The Auto Club Group. "Now that U.S. borders are open, vaccinations are readily available, and new health and safety guidelines are in place, travel is once again high on the list for Americans who are ready to reunite with their loved ones for the holidays."
AAA notes that the actual number of holiday travelers could fluctuate as we approach Thanksgiving. If there is an increase in reported COVID-19 cases, some people may decide to stay home, while others may note the progress in vaccinations and make last-minute decisions to travel. AAA recommends working with a travel advisor who can help you plan a vacation that meets your needs and comfort level this holiday season. To get started and to learn more, visit AAA.com/Travel.
Busier Roads and Airports
With 6.3 million more Americans traveling this Thanksgiving (177,000 more Georgians), people should prepare for the roads and airports to be noticeably more crowded than last year's holiday. AAA predicts road travel to increase 8%. Yet the most notable improvement this year's holiday is domestic air travel, which has almost completely recovered from its dramatic drop-off during the pandemic and is up 80% from last year.
Air— Even with air travel seeing a boost this year, AAA finds that the average lowest airfare is 27.3% less than last year coming in at $132. Tuesday and Wednesday are still the most expensive and heaviest travel days with Monday being the lightest and least expensive. Those wanting to book last minute travel will find the best fares about two weeks before Thanksgiving but keep in mind availability may be limited.
Hotels—Mid-range hotel rates have increased about 39%, with average nightly rates ranging between $137 and $172 for AAA Approved Hotels.
Car Rentals—Daily car rental rates have increased 4% compared to last Thanksgiving at $98. Over the summer, consumers experienced high costs and limited availability of rental cars in some markets due to the semi-conductor chip shortage impacting automakers.  As the number of travelers continues to grow, it's important to reserve rental cars as early as possible.  Consult AAA.com/Travel for options and special benefits.
Gas Prices—Gas prices surged in October and are likely to remain elevated through the holiday season. "After such an unusual holiday travel year in 2020, it appears that higher gas prices will not be enough to deter Georgians from returning to the road for the holidays," said Montrae Waiters, spokeswoman, AAA – The Auto Club Group. "Unfortunately, it appears these high gas prices will hang around through the holidays. So it's likely that travelers will budget more for gasoline and less on things like shopping, lodging and dining out."
AAA Tips and Resources for Navigating the Travel Landscape
This year's forecast marks the highest single-year increase in Thanksgiving travelers since 2005, bringing travel volumes close to pre-pandemic levels in 2019. Despite gasoline costing over a dollar more per gallon than this time last year, 90% of people plan to travel by car as their preferred mode of transportation. Although the car is still the most popular choice for travelers, a greater share will opt to travel by air and other modes such as bus, train or cruise this year. Whether you plan to do so by car or plane, it's important to know how to navigate the new travel landscape to avoid unnecessary stress and challenges on the way to your Thanksgiving destination.
Be Proactive. Book flights, car rentals, accommodations and other activities as early as possible. Prices are not going down and are still somewhat impacted by the limited capacity of flights and staffing challenges faced by many industries.
Be Patient. The roads and airports will be busy so plan ahead.
• Arrive at the airport early so you'll have plenty of time to get through longer TSA lines and other travel checkpoints. For domestic travel, AAA suggests 2 hours ahead of departure time and 3 hours for international.
• Consider booking a flight during non-peak travel periods to cut down on wait times.
• Hit the road when there's less traffic and allow for extra time when traveling to your destination.
INRIX, in collaboration with AAA, predicts drivers will experience the worst congestion heading into the holiday weekend as commuters leave work early and mix with holiday travelers. Major metro areas across the U.S. could see more than double the delays versus typical drive times, with drivers in Atlanta, Chicago, Houston, Los Angeles and New York City likely to experience more than three times the delays.
"Thanksgiving is one of the busiest holidays for road trips and this year will be no different even during the pandemic," says Bob Pishue, Transportation Analyst, INRIX. "Drivers around major metros must be prepared for significant delays, especially Wednesday afternoon. Knowing when and where congestion will build can help drivers avoid the stress of sitting in traffic."
UpNest compiled a collection of 10 images showcasing gorgeous homes built with alternative materials, such as straw bales, glass, and shipping containers. Click for more.
>>> ad: Don't Miss Today's BEST Amazon Deals!
Originally Appeared Here