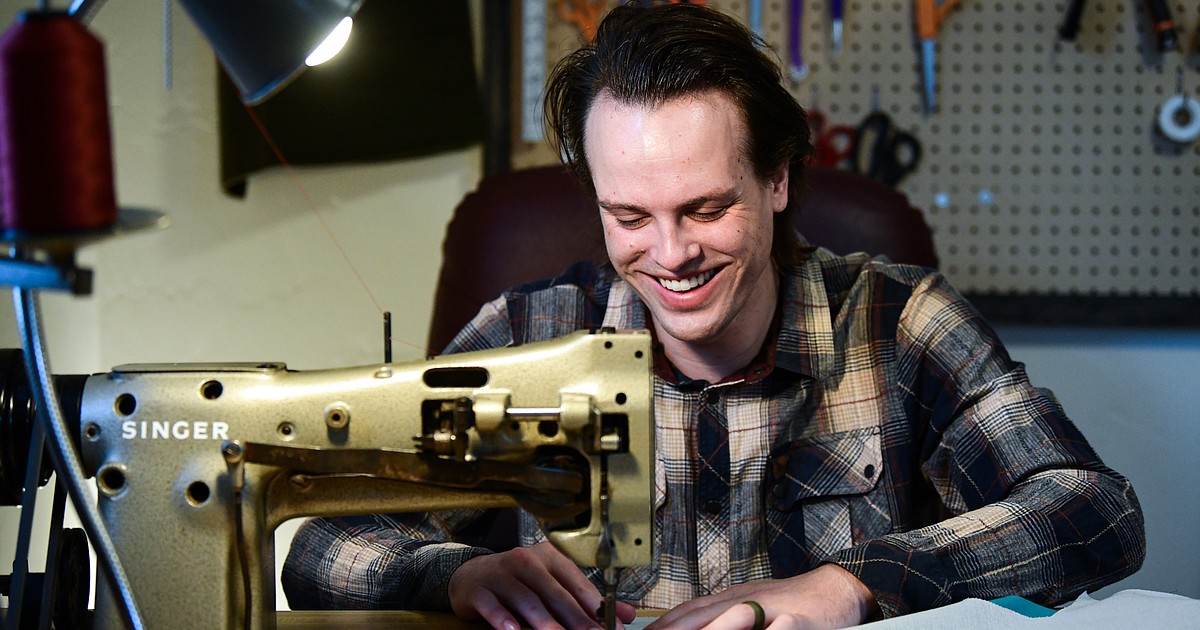 Playing hard in Montana means the inevitable wear and tear of sporting and outdoor equipment. Backcountry Bobbin, a new sewing repair shop in Kalispell, is aiming to keep gear in commission for as long as possible.
Owner Perry Leysens initially learned how to sew in order to salvage his own gear. In his efforts to save money and practice sustainable living, Leysens realized there was a need for Flathead Valley residents to prolong the lifespan of their own backcountry equipment.
"I got an older sewing machine for my wife and I to fix our own materials. Once I realized that we had so many projects that we needed to fill for ourselves, I thought there would be enough opportunities around town too," Leysens explained. "Then I got more interested in industrial sewing. I knew it would open up a lot of opportunities and you can do so many different materials with an industrial machine."
Leysens opened Backcountry Bobbin in November of 2022, and he already has several clients in need of his niche sewing service. According to Leysens, people previously had to buy new equipment or ship their gear to be fixed as there are few places that provide specific backcountry gear repair in the Flathead Valley.
"I don't know if people really had a place to bring their gear because I've had a couple of clients that came in and said they asked some seamstresses, but they said that they don't work with that material."
Leysens' industrial machine allows him to work on outdoor clothing, marine covers and upholstery, tents, rafting equipment, waterproof materials, recreational vehicle awnings and upholstery, motorcycle covers and canvas bags. In addition to his repair services, Leysens also offers custom fabrication for recreational vehicle awnings and upholstery, sports bags and furniture upholstery.
Leysens said there are advantages to an industrial sewing machine.
"With your home sewing machine you can probably go through a max of four layers, but with your industrial machine you've got a big motor that's underneath the table," he said. "It's not attached to the machine itself so you have a lot more power and the needles are a lot heavier duty so you can get through that leather material or that canvas."
By repairing materials and using eco-friendly cloth when possible, Leysens encourages the practice of sustainability within his business. He likens repairing outdoor gear to a vehicle — when it breaks down the owner doesn't just get rid of it, they typically repair it.
"When I pick out my threads, I try to pick out more eco-friendly threads and I try to get more sustainable materials as well when I am ordering," said Leysens. "Our big thing is that we want to reuse the gear. When you get a tear in gear, you can repair it. It may cost you $40, but then you get to reuse that item and not put it in the garbage."
Backcountry Bobbin is located at 1436 5th Ave E and online at backcountrybobbin.com. The shop can be reached via phone 515-707-1972 or email at service@backcountrybobbin.com.
Reporter Summer Zalesky may be reached at szalesky@dailyinterlake.com.
>>> ad: Don't Miss Today's BEST Amazon Deals!
Originally Appeared Here