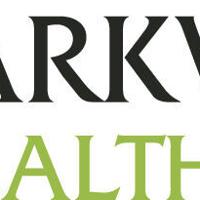 The Parkview Medical Laboratory Science Program will soon train twice as many people in a newly renovated student lab, helping to meet rapidly growing demand in a lesser-known health care field.
Renovations to the program's space, including the student lab, classroom and offices in the lower level of Parkview Hospital Randallia on East State Boulevard, were completed in November. The updated accommodations will allow the program to admit up to 20 students per year, more than doubling its previous capacity of nine students per year.
In addition to expanding capacity, Parkview's program is transitioning from a 10-month "rotation-based" model to a 12-month "student-based" model. Previously, students completed lab training through clinical rotations while their lecture schedule may have covered different topics.
Under the new student-based model, students will complete labs and lectures on the same subjects simultaneously, with the majority of their training taking place in the new student lab. No active patient samples are processed in the student lab, but it features equipment similar to that of an active lab, giving students realistic, hands-on practice on a smaller scale. In the final 10 weeks of their program, students will complete their clinical rotations with lab departments throughout Parkview to learn and work under the supervision of a credentialed lab scientist.
"We are thrilled to expand and enhance our program so we can offer even more people the opportunity to receive hands-on training and experience," said Brian Goff, program director, Parkview Medical Laboratory Science Program. "Medical lab science is often called the 'stealth medical degree' because most people think of becoming a doctor, nurse or pharmacist instead. Now is an especially exciting time to enter this lesser-known career field as we see incredible advances in science and technology, along with rapidly growing demand for more highly trained individuals."
Established in 1956, the Parkview Medical Laboratory Science Program is accredited by the National Accrediting Agency for Clinical Laboratory Sciences. The focus of Parkview's program is to prepare students to pass their exams for national certification, which is required by most employers.
In the last three years, the Parkview Medical Laboratory Science Program has maintained a 100% pass rate for national certification. Currently, the program also has a 100% job placement rate. Students are being hired immediately upon completion of their program and certification, which is proof of the increasingly high demand for professionals in this field.
"About 70% of medical decisions are based on lab results, so we have a significant impact on patient care, but we are often not seen by the patients or providers," said Allegra McMillen, clinical lab school educator, Parkview Medical Laboratory Science Program. "This career is ideal for someone who maybe has an introverted, puzzle-loving personality, but wants to help patients and providers get the information they need."
"I didn't know medical lab science was a degree option even though I had been deeply steeped in science classes throughout high school and college," said Catherine Egley, another clinical lab school educator. "We are going to see open positions in our field for the foreseeable future, making this a lucrative career option for people who want to work in science or health care but don't necessarily want that daily interaction with patients."
The Parkview Medical Laboratory Science Program also offers students some flexibility as to when they enroll. A student could complete Parkview's program during the final year of their bachelor's degree or they could complete their bachelor's degree before starting Parkview's program.
>>> ad: Don't Miss Today's BEST Amazon Deals!
Originally Appeared Here