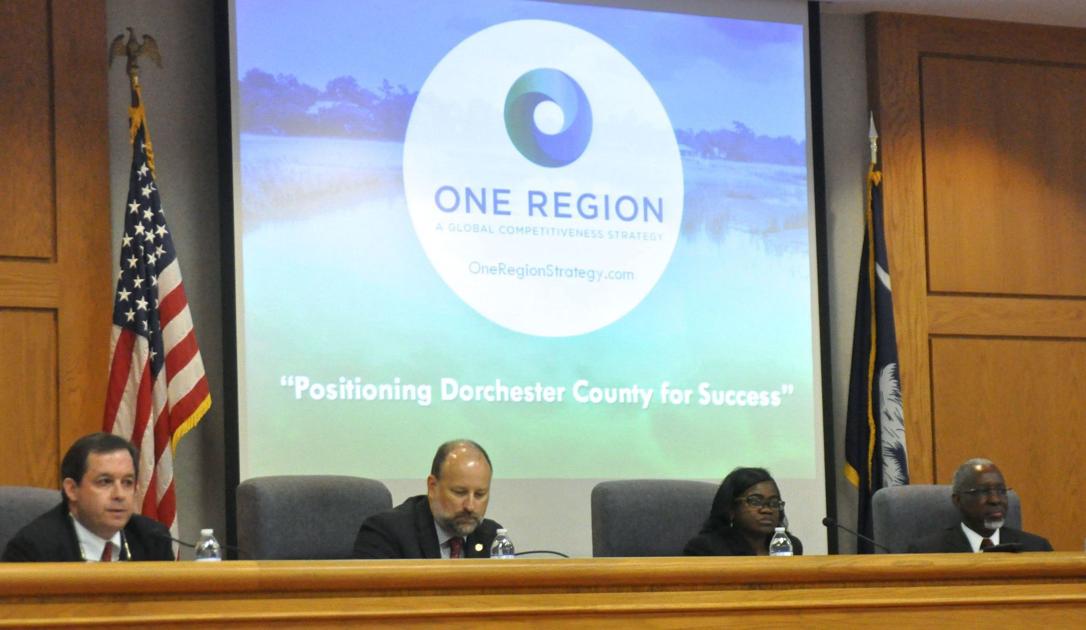 Those living in the tri-county area a generation ago — shortly after Congress voted to shutter the Charleston Naval Base and Shipyard, the region's largest employer — remember how that economic shock created a silver lining as business groups and local governments began cooperating as never before on rebuilding our economy.
That unity toward a common goal was a much-needed change from the factional interests that too often inhibited meaningful progress on regional challenges. Today, our leaders hope to take regional cooperation to the next level, and we all should do what we can to help.
The ambitious "One Region Roadmap: Opportunities For All" plan already has involved almost two dozen background sessions, organizational meetings and focus groups. It's being led by a partnership among the Berkeley-Charleston-Dorchester Council of Governments, the Charleston Metro Chamber of Commerce and the Charleston Regional Development Alliance.
The planning effort kicked off in mid-May and recently activated a new way for even more of us to engage, specifically through feedback from residents and businesses. Consider participating in the online survey, which will take only a few minutes and will help provide insight into such critical issues as our region's recovery from the pandemic, housing affordability, broadband access and education.
"This is going to be the most inclusive effort we've had over 25 years of planning" Brian Derreberry, CEO of the Charleston Metro Chamber of Commerce, told The Post and Courier's David Wren. "We know there have been a number of disruptions in our metro economy. Some of those will provide distinct recovery challenges, some of those will provide new, unique opportunities."
Get a weekly recap of South Carolina opinion and analysis from The Post and Courier in your inbox on Monday evenings.
This isn't just a matter for businesses and economic development agencies that recruit them; local governments — and all of us, as voters — ultimately will play a key role in creating and implementing the plan. Kendra Stewart, head of the Joseph P. Riley Jr. Center for Livable Communities at the College of Charleston, is chairing the task force, whose success will hinge on improving intergovernmental cooperation.
By 2022, the One Region group expects to have a blueprint for addressing current challenges and identifying potential solutions. All of us should engage now to help shape the debate, and it's crucial that city and county leaders and state lawmakers rise to the challenge once the results are in.
"The reality is that the issues like housing, infrastructure, flooding — these transcend county boundaries," Stewart said. "We have to have local governments engaged in real and meaningful conversations with each other." This is more true than ever as tri-county cities — and the problems we have in common — have grown larger.
The Charleston region has been riding a wave of prosperity since the Navy base closed, thanks to factors as diverse as new industries such as Boeing, tourism success, a vibrant port, the growth of higher education institutions and flourishing small businesses. Indeed, the Charleston Regional Development Authority notes that the region is attracting 33 new residents per day as people increasingly choose to leave other places and become part of our community; factor in births and deaths, and our regional population is growing by 40 new residents a day.
But as any student of history knows, this is not guaranteed to last. And one of the surest ways to bring it to an end is to fail to anticipate what comes next.
>>> ad: Don't Miss Today's BEST Amazon Deals!
Originally Appeared Here