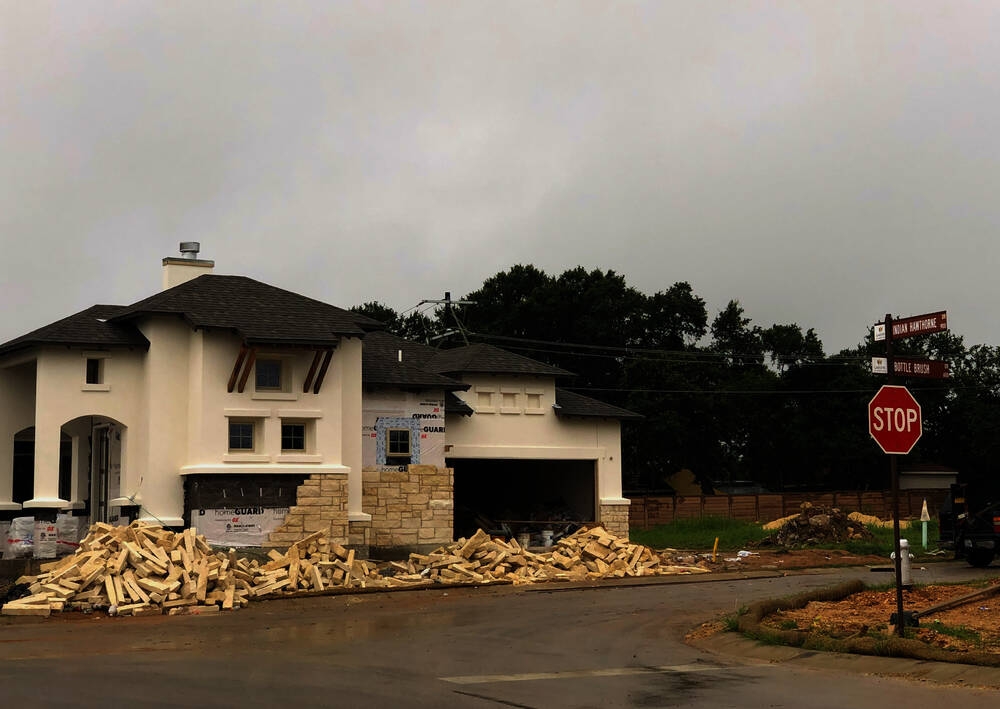 New homes are under construction in Georgetown. (Fernanda Figueroa/Community Impact Newspaper)
Trisha Zadick is a Georgetown-area Realtor with 17 years of experience in buying and selling real estate. Here are some tips.
What improvements should homeowners consider before selling their home?
The two most important improvements for the highest return on investment are paint and flooring, followed by kitchen and bathroom upgrades.
The idea and psychology involving buyer attraction would center on the curb appeal and functionality of the home. Pretty and clean makes all the difference with home upgrades such as granite or Silestone countertops. … Flooring is also a main consideration with wood-simulated varieties such as vinyl, ceramic and laminate. I do see a trend away from hardwood. Bathroom upgrades can be done at fairly reasonable prices with new paint, new mirror and attention to frameless glass showers. Updating new cabinets with [countertops] and fixtures will pay off. The exterior of your home and landscape is the first thing your new buyer will see upon arrival and can make all the difference.
What characteristics are homebuyers in Georgetown looking for?
Homebuyers are looking for clean-line homes with an open concept, modern paint schemes, updated flooring and countertops, updated kitchen and bathroom fixtures, and updated lighting and landscaping.
Trisha Zadick, Broker, Zadick Realty Group
124 Bastian Lane, Georgetown
512-508-3013 | https://zadickrealtygroup.com
>>> ad: Don't Miss Today's BEST Amazon Deals!
Originally Appeared Here