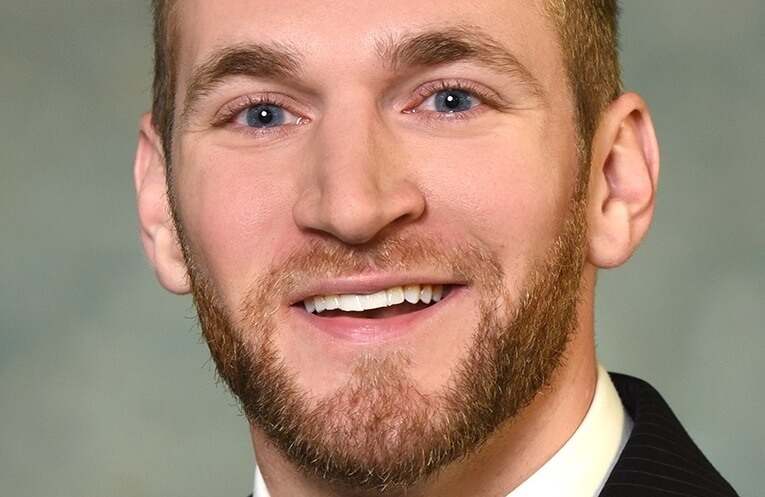 Michael Hughes
PERSON OF THE WEEK: As mortgage volume continues to contract, lenders are reducing staff and releasing excess capacity. However, they are still recruiting aggressively for top sales talent.
Getting the attention of the best LOs is challenging. Getting them to jump ship can be even more difficult.
To find out what it takes to attract the best LOs, MortgageOrb recently sat down with Michael Hughes, associate manager for sales effectiveness at Mortgage Cadence and a former loan officer.
Q: How long were you a mortgage LO and what was your experience?
Hughes: I joined Mortgage Cadence in May of 2021, but for the previous seven years I was a LO at a regional bank. I loved it and the relationships I built with my clients. In fact, I was originating loans right up until the day I started here. By that time, technology was playing such a big role in our work as loan originators that I began to consider shifting into technology sales and looked at a number of industries.
After meeting the team at Mortgage Cadence, it was clear that this was the place for me. I made the move at the right time because with volumes beginning to normalize, lenders have more time to evaluate future technology investments. As they do so, they are finding that better lending technology is helping them attract better teams and so we're seeing much more interest on the part of lenders.
Q: What exactly are lenders looking for now in a loan origination system?
Hughes: In many ways, lenders are looking for the same things they always have been: a modern system based on the latest technologies that offers them the flexibility to power their own workflows and business processes instead of adopting whatever the developer has built into the platform. They want the power to work with any vendor they choose easily, and not just the LOS developer's partners. They want the power to create better processes that finally take friction out of the business and speed the loan to close.
But in addition to all of that, we're talking to more lenders who are focusing on the LO experience. They are considering the LOS a recruiting tool – and they're right.
When I was making loans, I was always looking for tools that would make it easier for me to find business and better satisfy my clients' needs along the way to smooth closings. 
Lenders who are serious about recruiting the industry's top people are taking a closer look at new loan origination technology.
Q: What does it really take to get the attention of LOs?
Hughes: That's a good question and one that I think more lenders are talking to their sales teams about right now. Having good support in the company has always been important. Good managers are a big draw, culture is so important, sometimes even more important than the initial compensation plan.
But for most LOs, the tech stack the company offers them can make or break the deal. An LO will want to have autonomy, but ultimately it's going to come down to what's going to make the job easier.
At the end of the day, if an LO can close more loans and still have time to be home with family or friends – and do the things they want to do with their life – that's the company they're going to want to work for. That takes technology.
Q: In terms of functionality, what does an LO need to realize that goal?
Hughes: Since LOs all have different approaches to how they build their business, it is hard to create a one-size-fits all approach. The real answer is that the LO needs everything it takes to empower them to do the best possible job getting borrowers through their process to the closing table. 
Q: Do LOs today expect recruiters to understand mortgage technology?
Hughes: I think so. The LO a lender is trying to recruit is going to have questions about the company's technology – and if the lender can't answer those questions on the phone, it'll never get them to come in for a visit.
But that's not to say everyone in HR needs to understand the lender's tech stack. When I was working at the bank, I would often get called in to sit on a call with a prospective recruit and explain what we were using in our day-to-day. It helped them get a full picture of what they might be getting into when changing organizations.
It helped them to hear all about the culture and brand, but it always came down to the question: how easy is it to get a new loan into the platform and keep the borrower satisfied? 
Every LO knows that they're not going to grow their pipeline and have raving fans without technology that assists in doing that.
>>> ad: Don't Miss Today's BEST Amazon Deals!
Originally Appeared Here