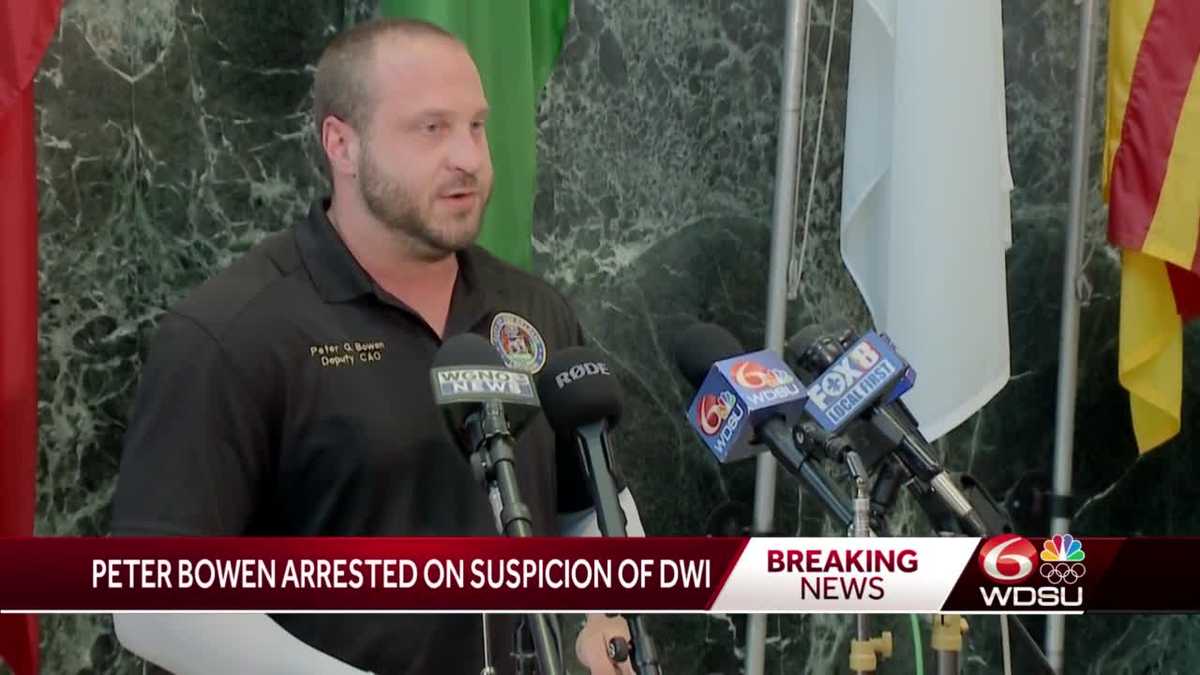 The New Orleans Office of Business and External Services Director Peter Bowen was arrested Thursday night on suspicion of drunk driving. According to jail records, Bowen was arrested on five charges. He is accused of criminal damage to property, driving while drunk, reckless driving, driving on a roadway laned for traffic, and no proof of car insurance. Bowen oversees the city's office of code enforcement. Bowen was also one of the faces of the city's enforcement of coronavirus restrictions during the height of the pandemic. New Orleans Communications Director Beau Tidwell issued the following statement regarding Bowen's arrest: "The Mayor's office is aware of the incident, which is under active and ongoing investigation by the NOPD. Mayor Cantrell expects full accountability in this matter."
NEW ORLEANS —
The New Orleans Office of Business and External Services Director Peter Bowen was arrested Thursday night on suspicion of drunk driving.
According to jail records, Bowen was arrested on five charges.
He is accused of criminal damage to property, driving while drunk, reckless driving, driving on a roadway laned for traffic, and no proof of car insurance.
Bowen oversees the city's office of code enforcement.
Bowen was also one of the faces of the city's enforcement of coronavirus restrictions during the height of the pandemic.
New Orleans Communications Director Beau Tidwell issued the following statement regarding Bowen's arrest:
"The Mayor's office is aware of the incident, which is under active and ongoing investigation by the NOPD. Mayor Cantrell expects full accountability in this matter."
>>> ad: Don't Miss Today's BEST Amazon Deals!
Originally Appeared Here