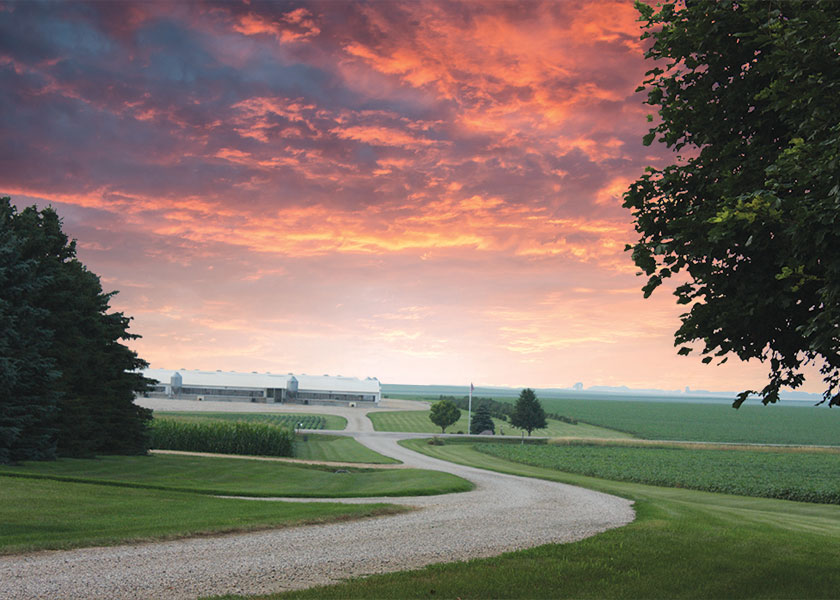 In comments submitted Thursday regarding President Joe Biden's Executive Order on Tackling the Climate Crisis at Home and Abroad, the National Pork Producers Council (NPPC) outlined how pork producers are committed to environmental sustainability and urged the danger of policies such as Proposition 12.
"U.S. pork producers have a long-standing commitment to environmental stewardship, helping to preserve our air, land and water for future generations. We take this responsibility seriously and our producers have made significant commitments to address environmental conservation and greenhouse gas emission reductions," NPPC wrote. 
Innovations made by the U.S. pork industry have resulted in a variety of practices to reduce greenhouse gas (GHG) emissions, including methane capture and manure management. The result? Only 0.45% of total U.S. GHG emissions are attributable to U.S. pork production, according to the EPA.
NPPC also warned of policies such as California's Proposition 12 that reverse this progress already made by pork producers. 
"…[W]e must remain careful not to negate the significant progress made by our producers. Unfortunately, there are efforts underway to reject the clear and sound science of our highly efficient agriculture system," NPPC wrote. 
California's Proposition 12 (Prop 12) imposes production requirements on pork producers who want to sell into the California market. "These prescriptive standards eliminate the use of important tools for animal care that will reduce the efficiency of hog farms by dramatically increasing mortality rates and decreasing both conception and feed efficiency rates," NPPC wrote.
Prop 12 will require most pork producers across the country to either construct new farms altogether or reduce the efficiency of their existing barns anywhere from 30% to as much as 75%, leading to increased GHG emissions and a greatly expanded environmental footprint, NPPC explained.
In addition to Prop 12, other regulatory policies similarly not grounded in science have the potential to reduce efficiencies or prevent operations from achieving their full efficiency potential. 
"Limiting hog farming operations by restricting expansion can make it impossible to reach the scale needed to finance new technologies, such as anaerobic digestion to produce, capture and recycle biogas. Similarly, certain operational scale in some parts of the country is needed to take advantage of advanced technologies that allow manure to reach its full potential as a substitute for commercial fertilizers and their associated carbon footprints," NPPC wrote.
The U.S. pork industry supports USDA using the Commodity Credit Corporation (CCC), to support and facilitate the operation of private carbon credit markets.
"The CCC should not become a carbon market that is active in the purchase and sale of carbon credits produced by agriculture. Instead, the CCC should operate much the same way as the Federal Reserve Bank or the Federal Deposit Insurance Corporation supports financial markets and the private banking system," NPPC wrote. 
The organization referenced USDA's partnership with the private crop insurance industry as a good example of how CCC liquidity could be used to help finance the development of carbon markets. 
More from Farm Journal's PORK:
Who Will Proposition 12 Hurt The Most?
Why Prop 12 Would Be Detrimental to Hog Farmers and Consumers