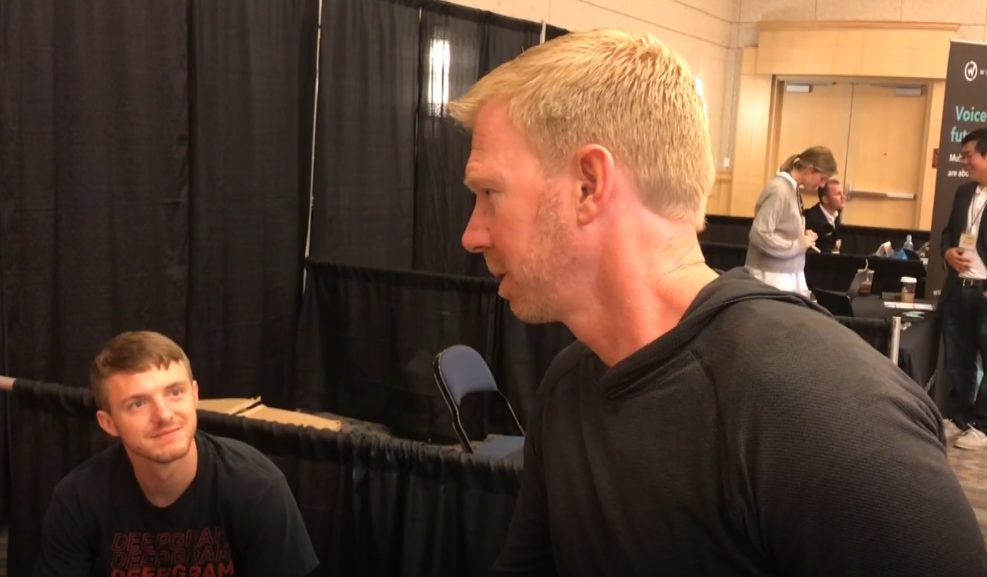 CHATTANOOGA, Tennessee (WDEF)-The Chattanooga convention center is playing host to numerous tech companies, for the next three days, for Project Voice 2022.
"Chattanooga, like many other midsize cities, really has to battle for economic power and relevance relative to our bigger cities, like Nashville and Atlanta, that we're wedged here in between. Things like this, that give us a competitive advantage, are really important," said Kelly.
Mayor, Tim Kelly, gave opening remarks, Those words were then transcribed by a speech Recognition startUp, Deepgram, and then it was analyzed by Cyrano AI.
A conversational AI startup whose technology produces insights on personality and communication style.
"How to interact with a mayor. How to work with him, and how to collaborate with him. How to resolve problems with him. Very much what his staff would want. Just a sample, we add another page was how to sell my house. We increase sales conversion by 26% and reduce time to sales by 44%. So we can sell more things faster because you're customizing your pitch to what actually pertains to the person instead of wasting time or worse saying the wrong thing", said Sandland.
The technology goes beyond helping people sell. It, also, can be used to aid in mental health.
" We have a pilot going on with 100 therapists right now. We've had that pilot going for almost a year and that's the passion, that's the reason we started this company," said Sandland.
>>> ad: Don't Miss Today's BEST Amazon Deals!
Originally Appeared Here