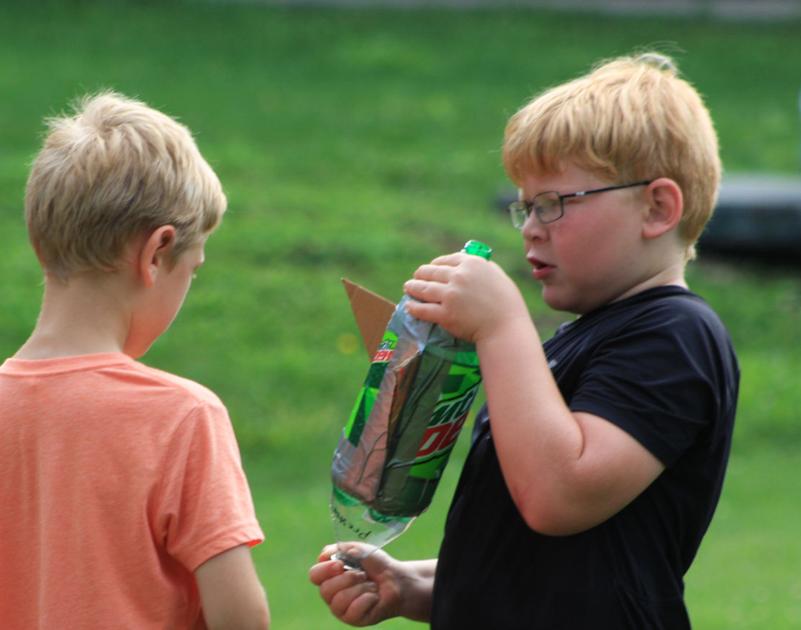 ATLANTIC — The Art in the Park kids got to combine art with science on Wednesday, building rockets out of old 2-liter pop bottles and seeing how far they went when they were launched.
Bryant Rasmussen, Park Director, was lending a hand, helping set up the rockets and steadying the young rocket scientists when they pulled the string to launch the rockets.
Rasmussen said the group of participants was larger this week, and explained that while it was "Art in the Park," each event was set up to involve another angle — like something from nature. He said the group tries to meet in different locations each week, and the next program will be held in Mollett's Park.
>>> ad: Don't Miss Today's BEST Amazon Deals!
Originally Appeared Here