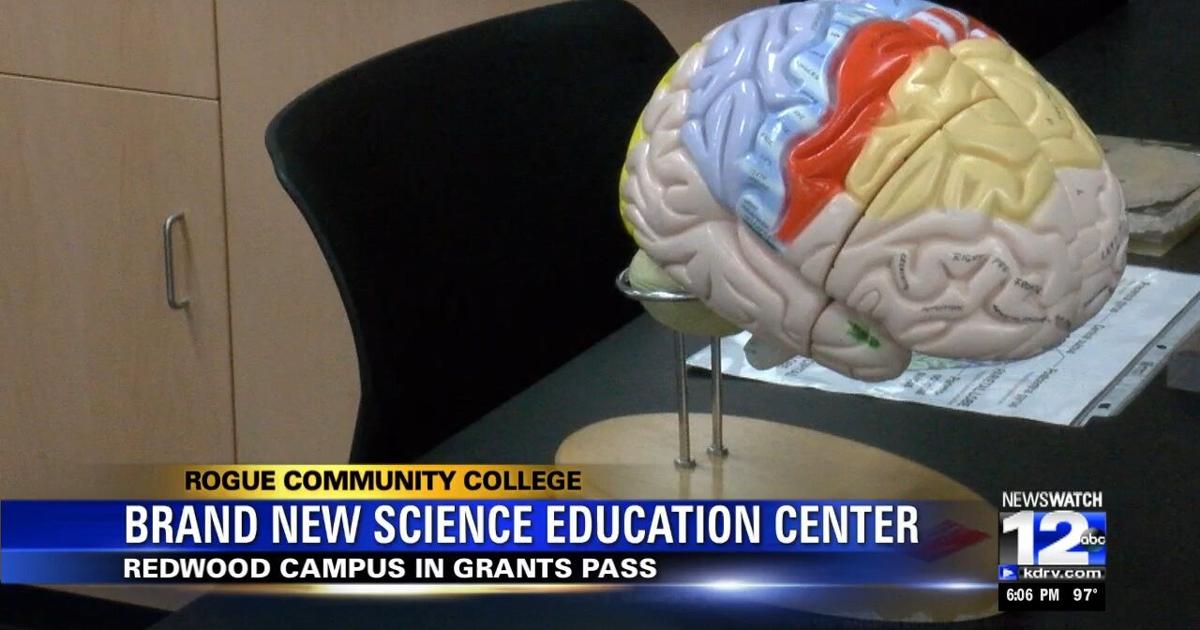 GRANTS PASS, Ore. — Rogue Community College held a grand opening on Tuesday at its Redwood Campus, showcasing its new Science Education Center.
The new building will be a one-stop shop for students, staff or anyone else involved in the science program at RCC. 
"Everything a student in the science department would need to take courses here is in one building, in one place," said Michelle Smith, a science lab technician at RCC. "It's beautiful, it's convenient — We absolutely love it."
The science program is a popular course of action for students at RCC and now it's bigger and better and than ever.
"The vast majority of our students who complete a degree or certificate at RCC have a science program as part of their curricular journey," said Randy Weber, President of RCC. "Having the ability to update labs that are over 40 years old to today's technology was a critical need that's been met."
Faculty, students, community members and even local representatives attended Tuesday's grand opening, including Rep. Lily Morgan, who is an RCC alumna herself.
"This is a beautiful outcome," Morgan said. "The hard work of the staff, faculty and all the board members and the community to support this building and support the education of the community into the future is fabulous."
RCC students will see the same friendly and familiar faces of the staff but everything else in the science building — classrooms, labs, lecture halls, greenhouses and more — will all be brand new. 
Follow @KDRV12 on Facebook and @KDRV on Twitter for the latest news, sports, and weather in Southern Oregon and Northern California.
>>> ad: Don't Miss Today's BEST Amazon Deals!
Originally Appeared Here