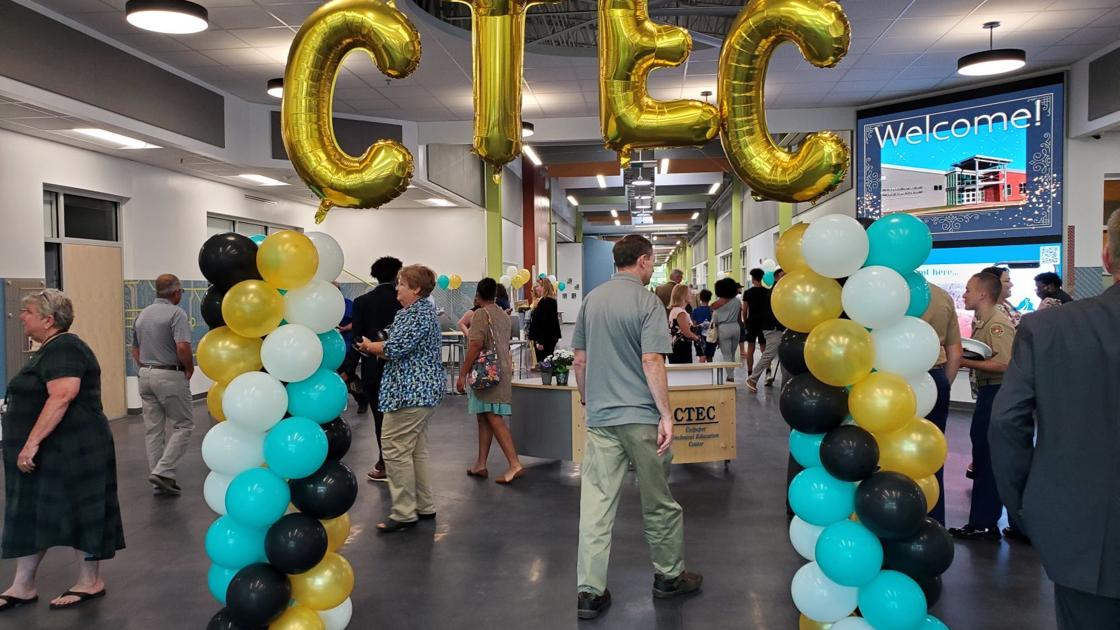 "The pandemic opened up opportunities to work remotely. I certified kids from their homes on their ChromeBooks last year. Now they have summer jobs working for companies remotely making more than minimum wage," she said.
Hamlett said the new school is top-notch.
"I feel like I caught the tail end of a really good situation because it's already here," she said.
Hamlett added of her former school, "This is one of the things I had pushed for in my district they couldn't embrace. They didn't see that the hub was essential, the hub of having the trades in one house, in one facility, and the concentration, the support of all the teachers in one building."
Students weigh inSeth Massey, a rising senior at Culpeper High, helped present the colors at the ribbon cutting as a member of the school's JROTC color guard.
He didn't have enough room in his schedule at first to enroll at CTEC, but now he might. Massey said he's interested in the automotive program to help boost his mechanical hobby.
"We race three boats, work on all of those: me, my uncle, my cousin and my brother," he said "We do it about once a month, so I know my way around a boat engine, it's something fun I enjoy to do."
Marcus Luckinbill, a rising senior at Eastern View High, is bound for the University of Virginia, Virginia Tech or the U.S. Naval Academy.
>>> ad: Don't Miss Today's BEST Amazon Deals!
Originally Appeared Here