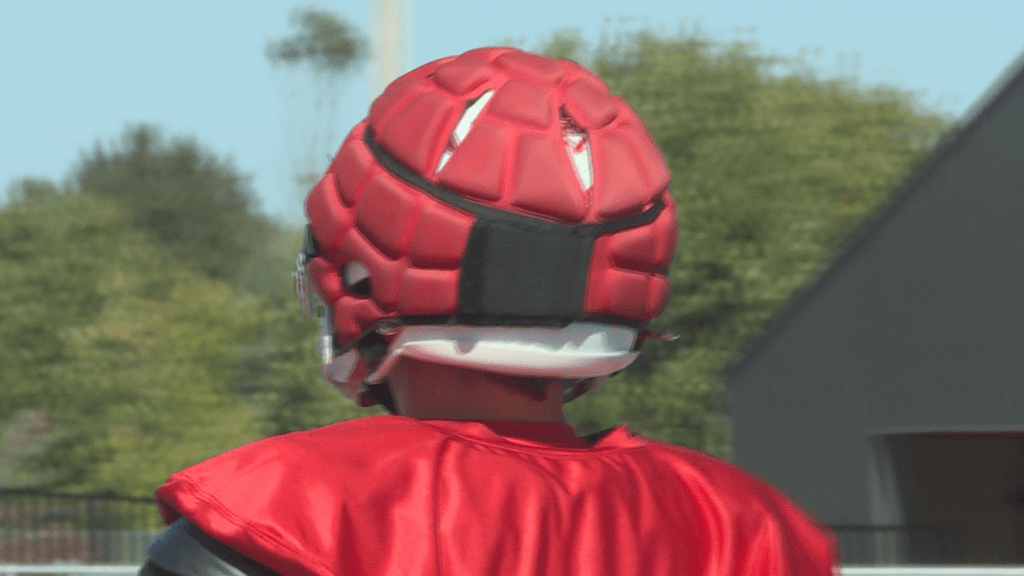 We all know football can be a violent game, so coaches are always looking for a way to reduce the risk of injury in practice. 
"Any way that we can make the game safer for our kids we need to take that step," Lebanon football coach Will Christian said.  
Many teams have taken that step, including the Chiefs, Missouri State Bears, and many area high schools, but what are they using to protect their heads.   
"It's a Guardian Cap. Something that helps reduce licks to the head," said Nixa football coach John Perry.  
Kind of like an offense, there's more to them than meets the eye.  
"Special type of foam that you put over a helmet to try and help to decrease the amount of impact that a player sustains whenever they are hit," said Cox Health Director of Sports Medicine Dr. Shannon Woods. 
Perry has had his teams wearing them for nearly a decade.  
"I didn't really believe that it would cut down on concussions, but since that time I'm a firm believer that it does reduce concussions," he said.  
The early data doesn't say specifically they prevent concussions, but Guardian Caps could reduce the possibility of a head injury.  
"The data is what we call 'invitro data' that they are using which shows that maybe 10%, maybe 20% reduction in head impacts with the use of the Guardian Cap," said Dr. Woods.  
That's data-driven by the NFL, and enough data for the Lebanon Yellowjackets to get Guardian Caps for their team this season.  
"Number one, just making our kids safer at practice. Number two, I think putting us in a position where we can keep kids healthy. I don't think that they prevent concussions completely, but they definitely are a key aid," said Christian.  
Players can feel the difference too. 
"It's softer, lighter, you don't feel the shock near as much there's almost zero rattling," Lebanon senior Kaleb Nail said.  
Right now, teams wear them for practice.  
"The double edge sword of that when they take them off on Friday night does it change the aspect there," Christian said.  
Dr. Woods says we could be decades away from independent studies on the caps, but "I think it's a step in the right direction," said Dr. Woods. "I think we still collect data and still protect people the best we can, and I think we'll see how things pan out in the future." 
Both Christian and Perry both say they would be open to wearing Guardian Caps in games in the future, if allowed. 
Christian says Lebanon had been talking about getting Guardian Caps for a while but had to fundraise enough money to buy them for the entire team.  
>>> ad: Don't Miss Today's BEST Amazon Deals!
Originally Appeared Here