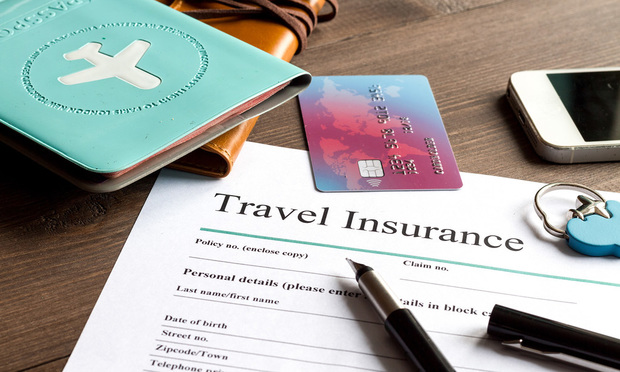 10. Venture Rewards (Capital One)
Luggage insurance: 55%
Travel accident insurance: 91%
Overall score: 64.75%
(Credit: Shutterstock.com)
9. VentureOne Rewards (Capital One)
Luggage insurance: 55%
Travel accident insurance: 91%
Overall score: 68.35%
(Credit: Shutterstock.com)
8. Visa Signature (Wells Fargo)
Luggage insurance: 55%
Travel accident insurance: 96%
Overall score: 72.35%
(Credit: peshkova/Adobe Stock)
7. Altitude Reserve Visa Infinite (U.S. Bank)
Luggage insurance: 55%
Travel accident insurance: 96%
Overall score: 73.1%
(Credit: Seventyfour/Adobe Stock)
6. Savor Cash Rewards (Capital One)
Luggage insurance: 75%
Travel accident insurance: 96%
Overall score: 78.75%
(Credit: Brian Jackson/Adobe Stock)
5. Capital One SavorOne Cash Rewards
Luggage insurance: 75%
Travel accident insurance: 96%
Overall score: 79.35%
(Credit: mariakray/Shutterstock.com)
4. Quicksilver Cash
Luggage insurance: 75%
Travel accident insurance: 96%
Overall score: 82.35%
(Credit: DR Travel Photo and Video/Shutterstock.com)
T-2. J.P. Morgan Reserve
Luggage insurance: 90%
Travel accident insurance: 100%
Overall score: 87.5%
T-2. Sapphire Reserve (Chase)
Rated best for travel accident insurance
Luggage insurance: 90%
Travel accident insurance: 100%
Overall score: 87.5%
(Credit: vladteodor.ro/Adobe Stock)
1. Sapphire Preferred (Chase)
Rated best for luggage, trip delay/cancellation and overall travel insurance
Luggage insurance: 90%
Travel accident insurance: 100%
Overall score: 92.9%
(Credit: Ziviani/iStockphoto.com)
The highways, byways and skyways are again filling with travelers, who are now much more cognizant of the need for travel insurance having weathered the past year. More than 70% of consumers have looked into or bought trip coverage, according to battleface Travel Insurance.
Additionally, around two-fifths of consumers reported being unaware that travel insurance is mandatory in certain countries, including Bermuda, the British Virgin Islands, the Dominican Republic, and Turks and Caicos, according to the travel insurance provider.
While many travelers have researched coverage, they likely didn't have to look much further than their billfolds as more than half of credit cards offer travel accident coverage, according to WalletHub, which reported 34% of cards offer trip cancellation coverage, 36% feature lost luggage insurance and 32% extend delayed luggage coverage to cardholders.
Further, 16% of cards offer travel delay insurance, providing an average of $500 in coverage.
Most major credit card issuers offer travel insurance, with Citi, Bank of America and Discover being the only outliers.
The above slideshow highlights the credit cards with the best travel insurance benefits, as ranked by WalletHub on factors such as what is covered, modes of transport included, coverage duration and amounts covered for accidents and lost luggage.
Related:
>>> ad: Don't Miss Today's BEST Amazon Deals!
Originally Appeared Here